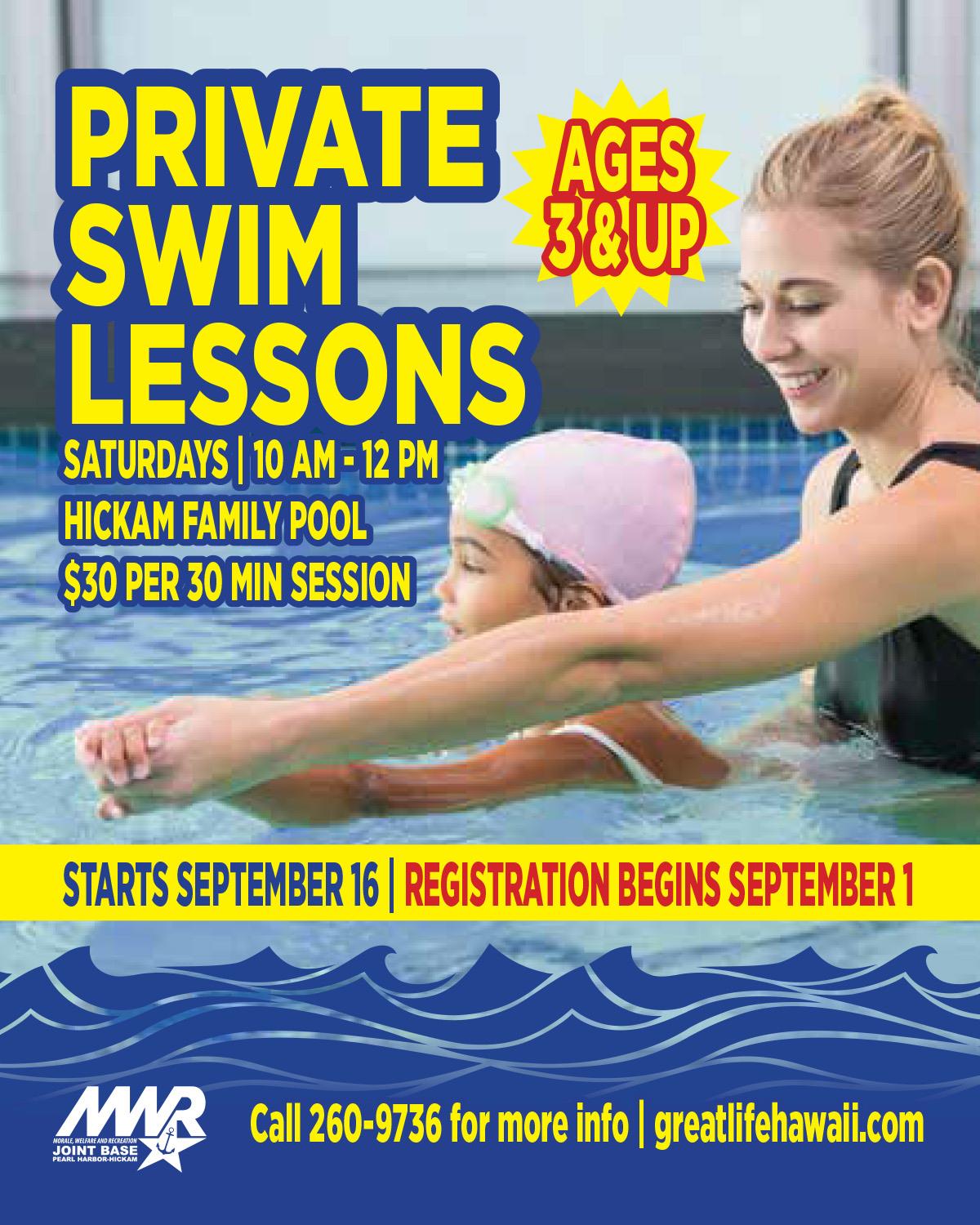 Aquatics will be offering Private Swim Lessons beginning September 2017, Saturdays at the Hickam Family Pool.
Due to scheduling conflicts, private lessons will be offered between 11 am - 12 pm in Saturdays at Hickam Family Pool. We look forward to seeing you there, and hope to have you more time in the future.
JBPHH Aquatics
Private swim lessons are one on one instruction sessions for swim lessons. They are intended for personal swim goals, with more emphasis on specific individual learning needs. Swim lessons are conducted in accordance with the American Red Cross swim lesson program.
Cost: $30
Where: Hickam Family Pool
Start Date: September 16, 2017
(Sessions are now booked through October 21st. We will release more dates Ocotber 7th.)
When: Saturdays from 11:00 a.m. -12:00 p.m.
Registration for a time must be confirmed two weeks prior to the desired date. Confirmation is upon purchase. Customers may register for one slot per day, and up to four consecutive Saturdays in a row. Specific instructors can be requested when available.
To register, please come to the Hickam Family Pool during open hours. Payment must be made in credit only, and may be purchased over the phone with prior notice. Registration may begin as of September 1st. You can also email the aquatics department for available time slots.